Our goal for every dog who comes to the Train My Dogs Austin facility is to provide educational interaction and fun with highly qualified trainers and carefully selected playgroup partners. How is our day school different than the traditional doggie day care? Here are a few examples:
We maximize individual attention by maintaining a limit of 24 dogs per day. Your dog will benefit from both group training (and learning play etiquette) and individual attention from our professional trainers.
We introduce new concepts and reinforce them. We start teaching a behavior, show you how to reinforce it at home, and continue to shape and reinforce that behavior the next time we see your dog.
We strive to maintain appropriate play/teaching groups of dogs based on size, demeanor and our experience with the dogs. We monitor play sessions and look for teaching opportunities within them. One of our goals is to improve our dogs' social skills via reinforcing [good behavior and changing environment].
We offer a style of play training that is fun and challenging for your dog. We use games, puzzles and problem-solving toys. Dogs love conquering a new challenge!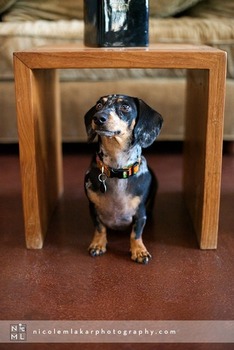 DaySchool space is limited and must be reserved in advance.
Call Us at 512-715-4364 or email us to reserve your dog's spot. 
Drop off/Pick up times are by appointment only during the following times:
Mon – Sun 7:00am – 10:00am,   4:00pm – 6:00pm
The DaySchool program will not allow dogs with behavioral and/or aggressive issues – we highly encourage you to do private lessons with one of our premier dog trainer and behavior specialists to help your dog with those issues.Dogs must be dog friendly, housetrained, free of any parasites, and currently on a flea and tick preventative. They must also be current on their Rabies, Parvo, and Distemper vaccines as well as current on their Bordatella (within last 6 months). Please have your vet provide us with a copy of your pet's vaccination records.
Sorry, we are unable to accommodate un-neutered dogs over 6 months of age or dogs that are strictly kept outdoors at home.
*A test day of dayschool is needed to enroll in dayschool and boarding*
Play and Train
In our Play and Train package, your dog is immersed in our Day School program two to three times per week, learning in both group and individual training sessions throughout the day based on a training plan established between the Senior Trainer and the owner. The program begins with test day, then a sit-down evaluation with a senior trainer, who will develop a realistic training plan based on the goals of the owner. Our entire training staff will be working with your pet to achieve the goals set in the training plan.
The Play and Train program includes:
10 days of Day School (spanning multiple weeks) working with multiple trainers to achieve the goals defined in the training plan as well as socialization skills and manners training,
Daily outings to enjoy exposure to, and training in, different environments,
Daily one-on-one lessons with the Senior Trainer as well as our entire training staff, and
Incorporates two private lessons with the owners during and following completion of the program to demonstrate what your dog has learned and how to reinforce these behaviors at home.
Price: $1000 for a two week Play and Train program.
5 Pack for dogs enrolled in a Group Class