At Train My Dogs we know that a healthy mind and body improve your dogs quality of life, which in turn improves your quality of life with your dog.  Our Training Outings offer stimulating activities that engage your dogs mind &  provide structured exercise for his body.  Your dog will adventure out to work on training under the distractions of "real life".   Distractions can make training difficult – so let us do the dirty work!   Through positive reinforcement and relationship building techniques we provide the building blocks needed for your dog to unleash his potential!
The Scoop:
We will discuss your goals and customize your training outings to meet your needs.
We provide in home Pick up and Drop off service  
Day Care Dogs can enjoy off-campus outings by appointment at a discounted rate.
Outings last for 1 hour.
Email us for pricing information and scheduling:  trainmydogs@gmail.com 
Ask about our Outings to see what the dogs are howling about!
Socialization Outing & Confidence Building
– visits to parks, stores, coffee shops, boutiques / training in multiple environments
– perfect for: puppies for early socialization or fearful, shy dogs to improve confidence
The Urban Dog Outing
-training in the busy streets of downtown, and inside the plethora of dog friendly businesses
Adventure Outing
-swimming, kayaking, greenbelt hiking, ladybird lake trail
Leash Walking Etiquette
-walk hands free, proof under distractions, stop / wait at street corners
Off-Leash Training 
-realibility off-leash
The biggest part to a successful dog training plan is your participation and ability to train in between your dog's sessions with a trainer. Due to this, we highly recommend a private lesson or group class to accompany outings.
* At the trainer's discretion, outings may occasionally include more than one dog.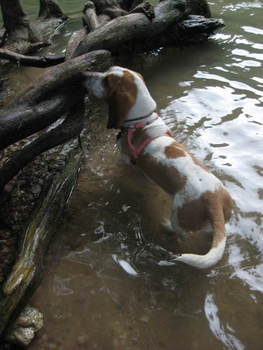 3 Pack of 45 Minute Outings