Jeannette Kincaid – Head Trainer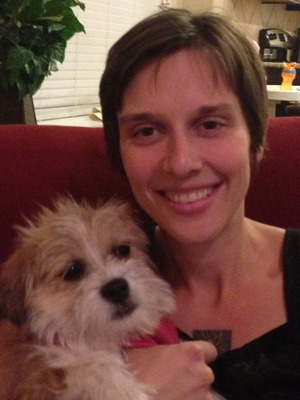 Jeannette specializes in:
Shy/fearful dogs

Helping families with dogs prepare of life with a new baby

Helping families with toddlers and dogs live safely and happily together
---
Contact Jeannette
Jeannette is personally and professionally committed to improving the lives of dogs and their relationships with their owners through positive and gentle training methods. Jeannette earned her  training certificate in 2008 and is devoted to continued education through reading, attending conferences, listening to podcasts and following the careers of her favorite animal behaviorists and dog trainers, such as Ian Dunbar, Emily Larlham, Deborah Wood, Emma Parsons, and many more.
Jeannette specializes in family dog training and is a presenter and educator with Family Paws/ Dogs and Storks. She is dedicated to helping and showing all growing families how to live safely and harmoniously with new children and/or dogs. Sharing her life with a shy dog, she has a special interest in helping other shy dogs blossom and overcome their fears. Jeannette has also loved and shared her life with many rescue and foster dogs. She is aware of the challenges they present as well as the deep connection and bond inherent in such relationships and she loves to see the changes and deep connections made through training.
Jeannette is committed to bringing her passion and knowledge of dog training to as many people and dogs as possible! She currently shares her life with her two children, her husband, and their dogs.
Heather Clever, CPDT-KA – Senior Trainer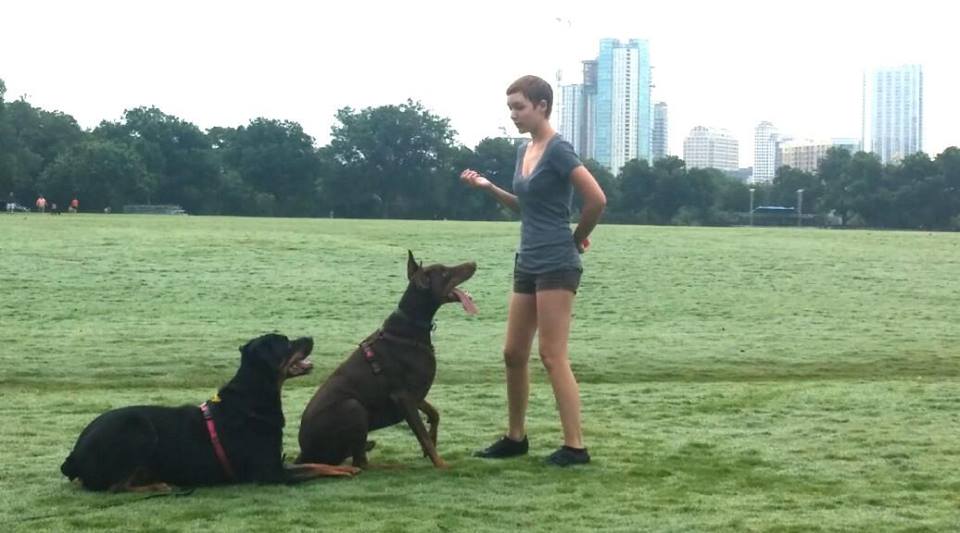 Heather specializes in:
Puppy Foundations

Aggressive and Reactive Dogs
---
Contact Heather
Heather is a Certified Professional Dog Trainer – Knowledge Assessed. CPDT-KAs have demonstrated their expertise in the field and are committed to continuing education. She utilizes effective, kind training methods rooted in the science of learning.
Heather's early dog education began almost a decade ago, when she realized how very little she knew about dogs! Living with her reactive dog challenged her as an owner, trainer and person. Her many years working with her own dog, shadowing a mentor, volunteering for a Doberman rescue, and owning her small Phoenix training company have given her diverse training experiences. She hopes to use her knowledge to guide her clients towards happier and easier living with their dogs.
Heather runs the Train My Dogs Puppy Smart Start, Manners 101 and Manners Around Town group classes, and assists owners who need one-on-one help with their dogs via private in-home lessons.
As part of her commitment to helping reactive and aggressive dogs, Heather completed a 2017 dog aggression mentorship with aggression specialist Michael Shikashio.
Williamson Dog Training LLC purchased Train My Dogs Austin from reknowned trainer Nancy Cusick-Finck (nancy@trainmydogs.com) in late 2013.  While Bill is not a dog trainer yet (although he's learning an immense amount daily from the talented staff at TMDA!) he sometimes works the overnight boarding shifts and helps checks dogs in and out of Day Care.  Bill has loved dogs all his life and can frequently be found throwing a ball for his beloved ten year old rescue, Samantha, at local parks around Austin.
Prior to owning Train My Dogs, Bill worked as an investment banker and nuclear submarine officer.  He attended the United States Naval Academy and earned an MBA at MIT Sloan.